The smart home gym that takes up zero floor space
Exercise with any resistance band or strap (no clip hooks or fasteners required)
Patented Anchor Gym Safety hook is backed by a satisfaction & lifetime guarantee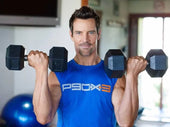 "I love the Anchor Gym hooks!"
- Tony Horton P90X

Tony Horton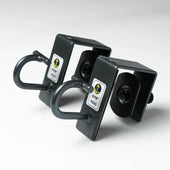 The perfect complement to my small and efficient home gym. The set of three Anchor Gym-Mini H1 is a simple solution to set up a home gym that gives a lot of exercise options. In my case it complements a set of variable-weight dumbbell by introducing pull strengthening exercises with resistance bands to my routines.
Diego G.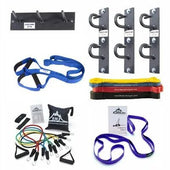 Exactly as advertised. Very easy installation. Multitude of exercises included in poster on line. Versatile with many options for attaching resistance bands. Shipped out same day as ordered.
Tyler B
I live in a small apartment and bought these to use on my doors. So far, I've only used them once for the bottom of my door and they don't move and are sturdy and perfect! I don't like the other door anchors because they move all over the place. These are awesome!!
Dana M.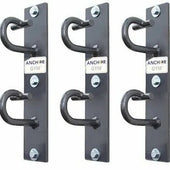 Love this product! This is a great system and quality made. Great support so you can put it into action. I suggest using a 2X4 and attach that to the wall with 3 large lag bolts and attach the brackets to that so you don't put a lot of holes in your wall. Awesome product! All you need to get full-body workout.
William M.